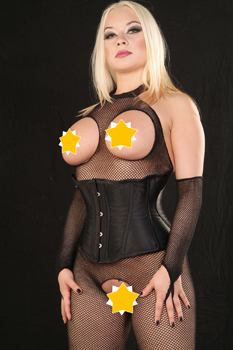 Arse / ass play
Anal beads
Adult baby training
Biting
Blindfolds
Body hair removing
Bondage (Japanese bondage expert)
Branding
Boot / high heel worship
Breast and nipple torture
Clamps
Candle wax
Caning
Chains
Chastity devices
Cock and ball torture
Collar and lead / leash
Confinement / caging
Caviar / kaviar / kv
ps: one of my favourites ! I'm a real
specialist ! Huge quantities, beyond
your imagination !
CP / corporal punishment
CBT / trampling
Cross dressing
Discipline
Doctor / nurse fetish
Domination (in all its forms !)
Electrotorture / EMS
Edge play
Face sitting
I have the most round, firm and
amazing ass you ever seen ! You will
suffer beneath it !
Face slapping
Fantasy / role play
Fisting, fire play
Foot/leg worship
Forced feminization / sissy training
Hair pulling
Handcuffs / shackles
Hard sports
High heels
Humiliation
in all its forms, verbal and physical
light to hard and to extreme hard!
nterrogation
Knife play
Needle play
Masochism
Mistress / slave play
Mummification
Nipple torture
Objectification
Pain
I love giving pain, as much you can
take! Pain sluts come to me !
Pantyhose/stockings
Piercing play
Podophilia / foot fetish
have a perfect size number 36 that
will fit perfectly in your throat!
Pinching
Puppy training
Religious play/nun play
Retifism (shoes or boots)
Rimming
Sadism
Scent (come and breath from my ass)
Smoking
Strap on training
Slut training
Sensory deprivation
Spanking / paddling
Spitting
Talking dirty
Tickling, toys
TV/TS
Trampling
Water sports / golden shower
you will drink until you beg for
mercy. I can offer more than a
litre per time ! One of my many
specialities, come and drink my
golden nectar !
Toilet training (full)
Vibrators
Voyeurism
Whips / whipping
soft till extreme hard
Worshipping for selected pets
come and worship my divine body
If there is anything else you havent see here ,let me know .
Im a NO LIMIT Mistress !
07824 070 090
11-30 to 22-30pm