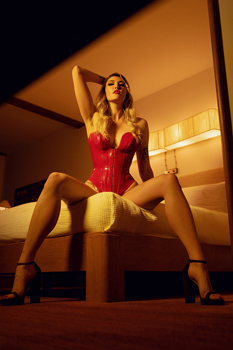 Ms Simone is a true Amazon, standing 6'2 with UK 11 feet to match. Strong and powerful, She delights in using Her height to bully and overpower weak men.

While She is often the demented sadist, taking pleasure in your suffering, humiliation and/or desperation, there is an undeniable maternal aspect to Her. A caring sensuality and a strong interest in taboo roleplay which leads many to call Her Mummy.

She does not ascribe to prudish sensibilities around Domme's sexuality, using it to get what She wants and assert control over submissives, taking particular pleasure in tease and denial and cuckolding sessions with both male and female lovers.

Other favourites include toilet humiliation, objectification, CBT, nipple torture, and impact play.
Follow Me on social media:
www.instagram.com/simonereage/?hl=en
https://twitter.com/SimoneReage
Get in My good books:
www.simonereage.com/gift-me-tribute-me